ITC supports cutting-edge educational and research activities at NAIST by building a state-of-the-art IT environment.
Unified management of the campus IT infrastructure and R&D on next-generation systems at ITC will contribute to advancement of the networked information society.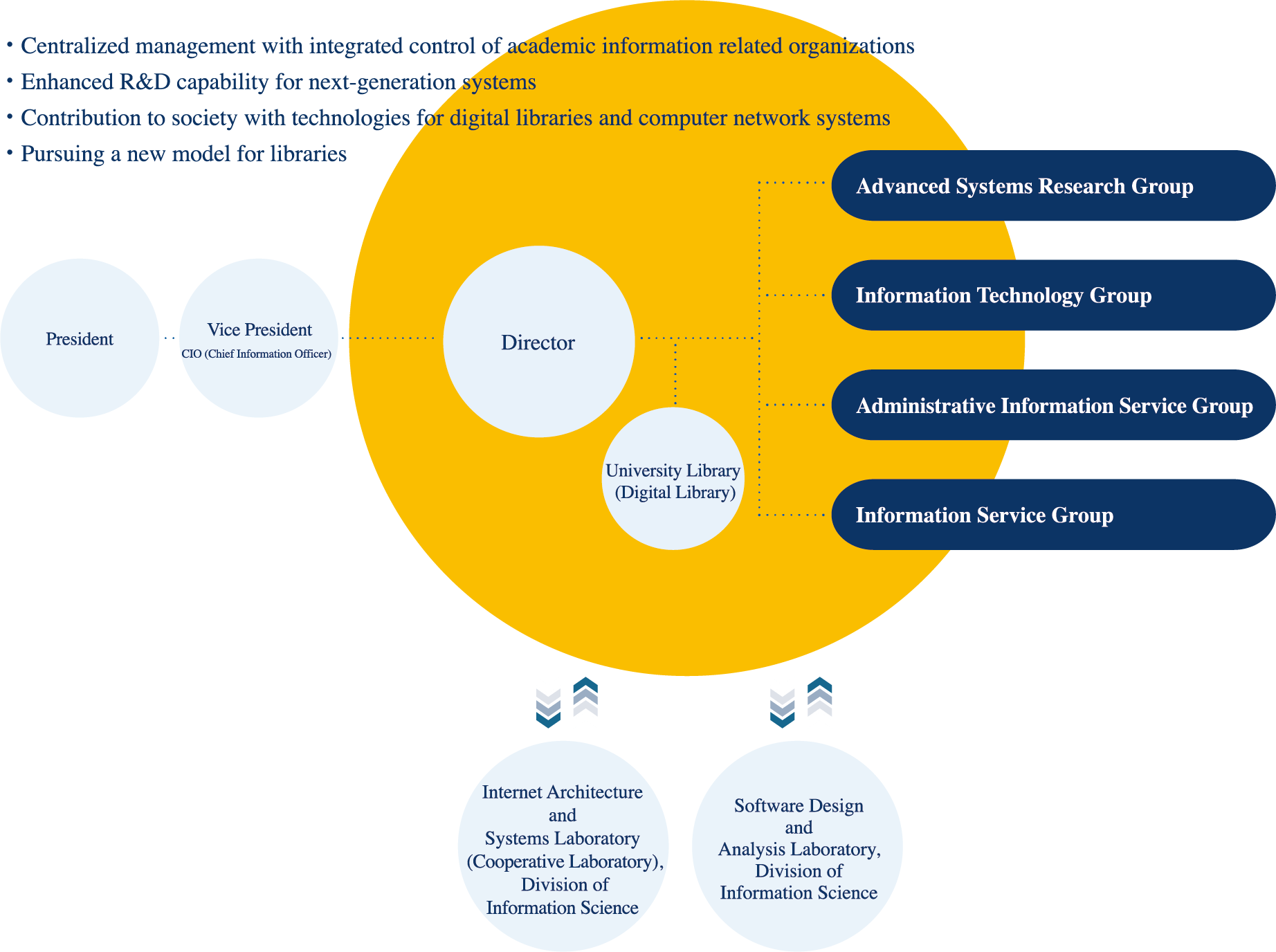 Advanced Systems Research Group
Conducts technology development for next-generation information network systems, digital libraries, university-wide information system planning, and instruction methods utilizing information media.
Information Technology Group
Conducts university-wide ITC equipment, operation, administration, information security management, and supports education and research activities with information media.
AdministrativeInformation Service Group / Library Information Service Group
Provides support services for office inforrnatization, manages the research achievement database and is in charge of library services.